AG Club Farm Show field trip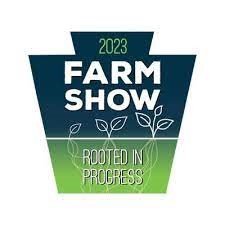 Thursday January 12, 2023 the Agricultural Science Club took a trip to the PA Farm Show, the PA Farm Show is an annual Agricultural exposition celebrating Pennsylvania's agriculture industry, held every January at the Pennsylvania Farm Show Complex and Expo Center, located in Harrisburg, Pennsylvania. It is the largest indoor agricultural event held in the United States. The PA Farm Show has been active since 1917,1919-1941 and took a break until 1946 and has been going on ever since. The Farm Show is a public event exhibiting the equipment, animals, sports and recreation associated with agriculture and animal husbandry. The largest comprise a livestock show (a judged event or display in which breeding stock is exhibited), a trade fair, competitions, and entertainment. 
     I am a part of the Club. I enjoyed the Farm Show and the group I was with did too. I think it was a good learning experience for the club and the kids learned a lot about the animals and showing them, and even how different things are grown and made. I think we should do more trips like this and have different events like this. 
      Mrs. Bucheit says, "She enjoyed the trip this year with the club. It was nice getting to go again since they weren't able to go the past few years due to Covid and restrictions on fieldtrips." This was some of the club members' first time going on the trip, so it was fun for them to see all the different things that are up there. She also said, " First she got a chance to see a baby calf being born in the calving corner, and she has never seen that process before, then he watched some of the pony racing in the large arena and thought it was a lot of fun watching them running around obstacles, racing each other, and going over the jumps." Her favorite food was the German Roasted Pecans. She did try a new flavor of milkshake called the Orange Cream. She said it was pretty good but will still eat her chocolate next time.  
     For more information on the farm show check out : https://www.visithersheyharrisburg.org/events/pa-farm-show/