Cheering for six years to coaching cheer for 19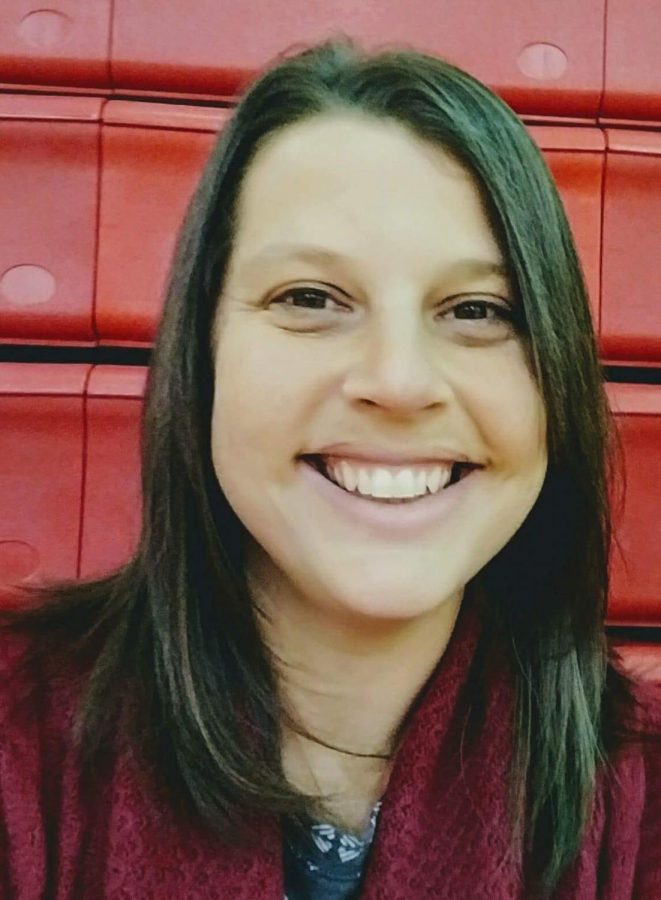 Nicole Valentino, the current cheer coach for the high school varsity cheer squad, has coached cheer here at Hamburg for "19 years and going strong." After the end of this year's cheer season, the cheer "squad earned two top two finishes in our competitions."
As a cheer coach and a second grade teacher at the Reading school district, she coaches cheer because it "was a positive experience for me throughout high school. I enjoy continuing to support Hamburg athletics and the surrounding community." She started cheer during her middle school career, here at Hamburg Area Middle School and finished cheering here at the Hamburg Area High School. Since she has coached here for so long, she reveals that "It is hard to watch the girls that I have coached for four or more years graduate. They become part of my family, and I miss seeing them on a daily basis when they are no longer on my squad."
With a new cheer squad every year, it can be hard teaching new girls new things that others have known for years. This year's cheer squad had "a wide range of skills and abilities, but what makes the squad unique is how well they can work together to collaborate creative and diverse routines." At the end of the school year, Valentino hopes that "they know that I challenged them to do their personal best because I want them to succeed in life."
The cheer squad just recently received new cheer mats to use indoors for practicing on. Valentino is "ecstatic about the new mats. The mats are safe, easy to set up and take down, and are reducing black and blue knees." It will be nice for the cheerleaders to have less bruising now that they have the proper mats to prepare for their seasons, including competitions.
To prepare for their competitions, they must practice and clean their material to bring home their trophies and prepare for the upcoming seasons. The cheerleaders "never stop cheering. We have open gyms two times a week throughout the year. We use that time to prepare our own competition routines and to choreograph material for our youth squads."
Congratulations to the high school varsity cheer squad for achieving first and second place trophies! Valentino declares, "My girls are the best! I challenge any team to try to beat them." Any students interested in joining the Hamburg varsity cheer squad family can sign up at the Hamburg Area School website.