TV Show Review: Northern Rescue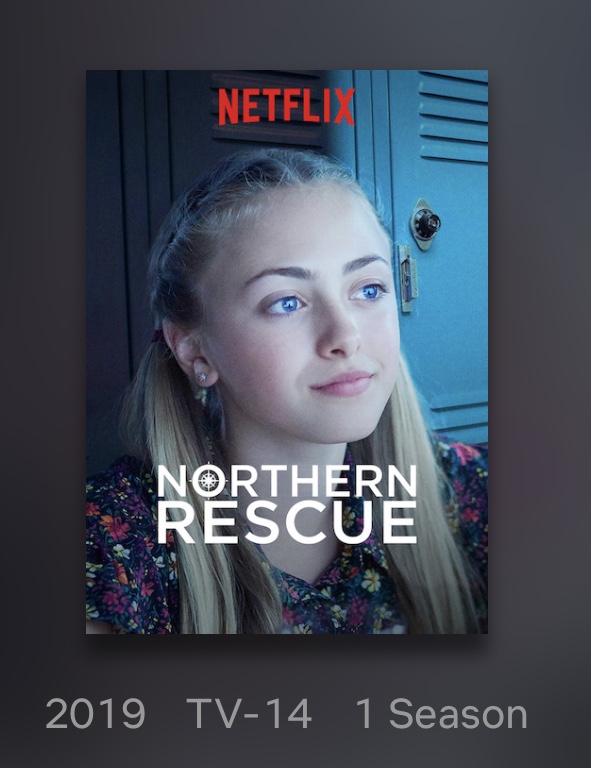 Eliza Hunsicker
March 25, 2019
The Netflix show Northern Rescue took the viewers by surprise. It was created and produced by Dwayne Hill, David Cormican, and Mark Bacci. The show is based in a Boston, Massachusetts then switches to a small Massachusetts town called Turtle Bay Island.
The show creates the life of the West family. The family is made up of the mother, father, and three teenage children. The teens each fit their own stereotype. The oldest is a "bad kid", the middle one is the athlete that has to follow in his father's footsteps, and the youngest is the genius.
The West family has to manage to get through many hardships and challenges that life continues to throw at them. The family has to overcome losses, moving and many more obstacles. When tragedy hits, the family is forced to leave Boston and travel to the father's hometown of Turtle Bay Island. Little did the family know, another problem had occurred upon their arrival.
Each of the teens has their own issues that they are trying to overcome. Since Turtle Bay Island is John's hometown, his son begins wrestling at the new school and has to try and live up to his father's name. The two girls have trouble fitting in. The oldest surrounds herself with friends that are bad influences and creates a whole string of issues amongst her life. The youngest on the other hand, is confused. She had been bullied, but as the show goes on, we see her develop friendships that she never thought she would have.
The cast is made up of many main characters. Kathleen Robertson plays the aunt that steps up to help the family. She has also acted in Beverly Hills, 90210. Spencer MacPherson stars as the middle child, Scout West. Spencer has also been in Degrassi, Criminal Minds, and Reign. William Baldwin stars as the father, John West. William has also been featured in a popular movie called Forgetting Sarah Marshall. Taylor Thorne stars as the oldest daughter Maddie West. Amalia Williamson is the youngest daughter, Taylor West. The two actresses that portray the daughters have had their big break through Northern Rescue. Neither have been in anything else as of now.
Overall, Northern Rescue is an amazing show. Not many people have given the show a chance, but once they do, they will not regret it It will take the viewers on an emotional rollercoaster. This series is just beginning so there is time for the creators to think of many more ideas that will have the audience laughing one minute and crying the next.