Hollywood movie filmed on Hawk Mountain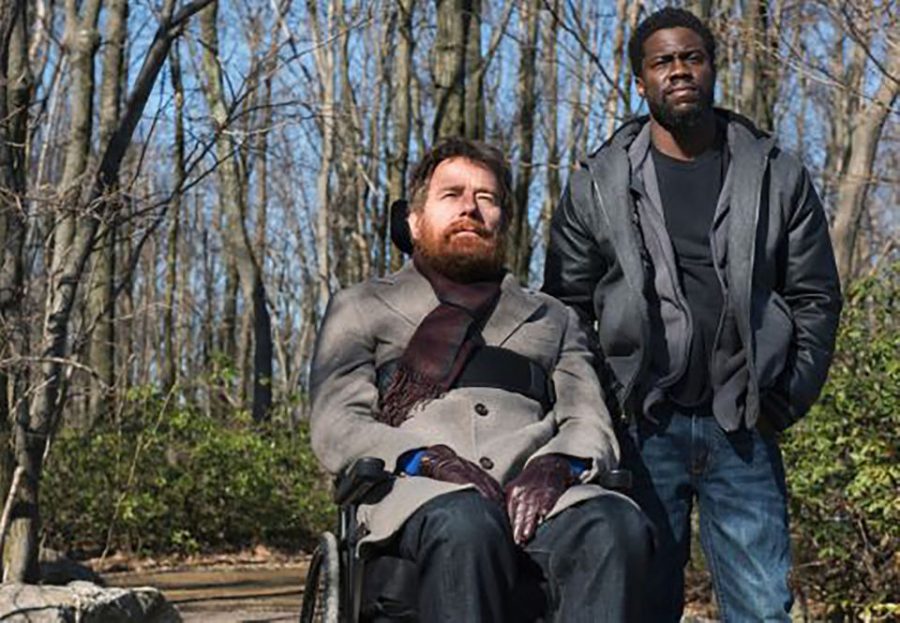 Paiton Albrecht, Pinnacle Underclassmen
February 2, 2019
In the backyard of Hamburg Area High School, Hawk Mountain Sanctuary was featured in the new Kevin Hart/Bryan Cranston movie, "The Upside" directed by Neil Berger and was released in the beginning of 2019. Lots of Hamburg students know this mountain as one of their many field trips along with the occasional quick weekend hike.
Hawk Mountain makes its debut in the ending minutes of the film, when Cranston's character, Phillip Lacasse, a wheelchair-bound quadriplegic due to a prior paragliding accident and caregiver, Drell Scott, played by Kevin Hart are shown looking at the mountain ridge. The next scene cuts to Cranston and Harts character paragliding, which was not filmed at Hawk Mountain but north about 20 miles in a nearby field. Director, Neil Berger picked this location because since the movie was filmed in Pennsylvania, Hawk Mountain had handicap accessible trails.
Students were amazed to hear the news of the hollywood film being filmeed so near by, Kyle Reppert a Junior says, ""Kevin Hart was at Hawk Mountain? Thats awesome! It is cool to see such a well known actor, by where we live and work." Seamus Barter says, ""Kevin Hart is so funny, he is one of my favorite actors, it is so cool to hear that, I wish I would have known."
The movie was filmed in Pennsylvania, but mostly in Philadelphia at well-known places like the Kimmel Center, Kensington Avenue and the Center for Architecture and Design.
As it is a surprise to many that Hollywood was in the student's backyard. It creates an enormous amount of support for the film industry, the movie and being residents of eastern Pennsylvania.
For more about the movie:  https://ew.com/movie-reviews/2019/01/14/the-upside-review/