Book Review: Me Before You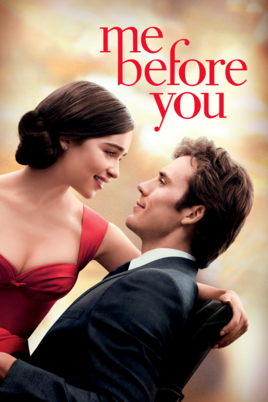 Louisa Clark lost her job and was desperate for another during a period in England when jobs were hard to come by. After going to many job interviews and doing her research, Louisa found a well-paying job assisting a wealthy, handicapped man. She assumed that the man, Will Traynor, needed a caretaker, but instead, his mother hoped that Louisa could lift his spirits and help Will become happy again. Ever since Will got into an accident, he has been paralyzed and became cynical and bitter. With Louisa's arrival, he received an attitude adjustment and the two of them formed a unique bond that changed both of their perspectives on their lives.
Me Before You is a fictional novel written by Jojo Moyes and was first published on January 5, 2012. It was published by Penguin Books and contains 480 pages. It has since had a film adaptation that received $18.3 million in its opening weekend.
There was controversy surrounding the film and the novel, with protestors arguing that it may shine a negative light on those who suffer from disabilities. The theme of the movie is to "live boldly", but many activists say that this popular motto presented by the story only applies, in this context, to the able-bodied. They are frustrated that the story may perpetuate the message that life with disability is worthless. However, the purpose of the book was to include a disabled man in its story and to utilize the character development of Louisa to make the audience appreciate life.
Victoria Reed, a Hamburg junior, says that after watching the movie, she believes that the story was about Louisa and that "Will was like an undertone for Louisa, pushing her to live life to the fullest."