Student spotlight: Patrick Hanlon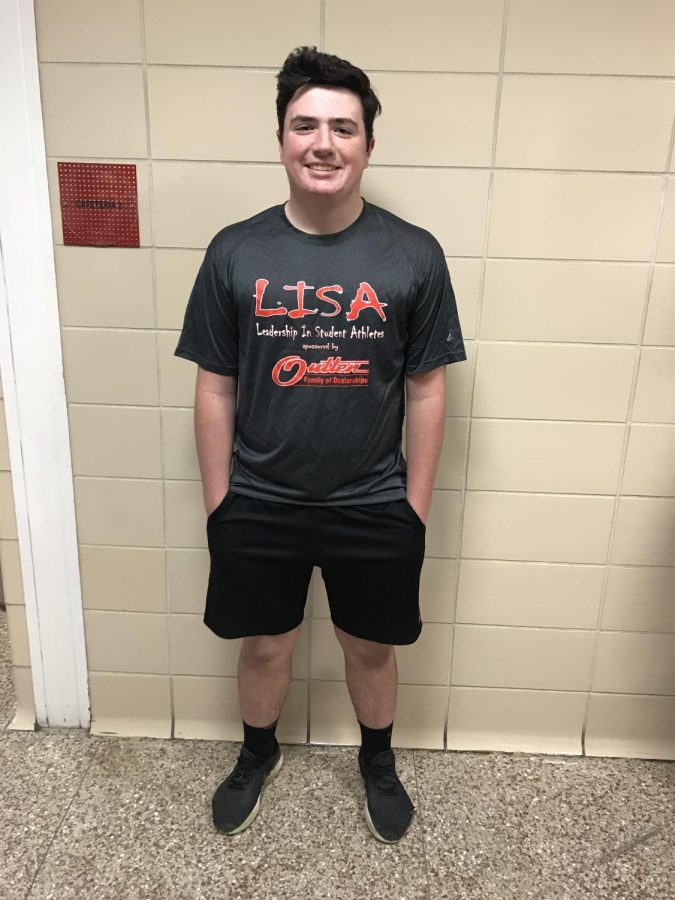 Patrick Hanlon is currently a junior at Hamburg Area High School and the brother of Hamburg alumni, Sarah Hanlon, who currently attends Hofstra University.
In the fall, Patrick plays football for the school. This year, he was the quarterback and helped the team improve their overall record from 2017's 1-9 record to 2018's record of 4-7. Patrick's football highlights can be found on hudl.com.
In the spring, Patrick is a catcher on the baseball team. In the 2017-2018 season, the Hamburg baseball team's overall record was 12-9. Patrick also donated his time to younger players and coached a summer baseball team, passing on his wisdom and expertise.
In school, Patrick is a well-rounded student. This year, he is taking A.P. United States History with Mr. Kline, as well as Anatomy and Physiology with Mr. Commisso. He claims that his favorite classes are APUSH and English with Mrs. Palerino. Although balancing school and sports is challenging, Patrick is able to manage his time wisely and sort his priorities, so that the most important work always gets done.
Although he does not know where he wants to attend college, Patrick intends on pursuing a career in sports management. Sports management includes jobs like an athletic administrator or director, facility operations manager, or guest relations manager.