Musician Spotlight: Brody Baez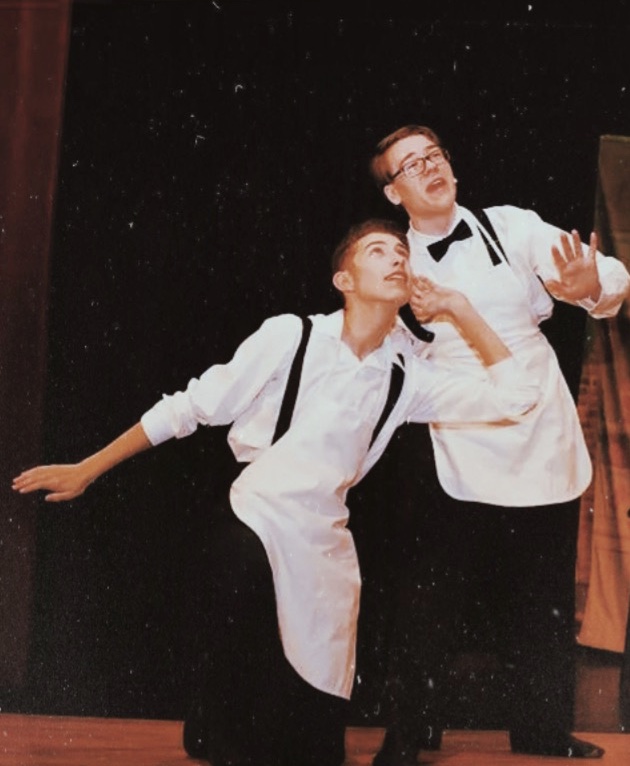 Petra Hertzog
February 2, 2019
Brody Baez is a freshman at Hamburg Area High School, and he is involved in both the regular choir and the select choir, Aerial Boundaries. He was also involved in this year's musical, Hello Dolly and he played the part of Barnaby Tucker. Brody started doing the musicals in sixth grade and has done them ever since. In seventh grade he played the part of Milky Way in Into the Woods and in sixth grade he was in the choir for Grease. He really enjoys acting in the musicals and he says that acting is one of his passions.
Ever since a young age Brody has always loved to sing. He says, "I would always make up my own songs and just sing them around the house." He decided to continue his passion for singing by joining choir this year. To further his singing abilities he decided to join the select choir, Aerial Boundaries, as well. He says that so far in his time in both Aerial boundaries and choir, his singing abilities have gotten a lot stronger. He can now sing in a lot more ranges than he could before, and he says that he is so excited to continue to grow in his singing capabilities.
Brody discovered that he liked to act when he was in sixth grade. He says that when he first auditioned for the musical Into the Woods, he instantly knew that he would love acting. He enjoys acting because he likes singing and showing his talent to everyone. He also likes the fact that he is a role model to younger students who may have an interest in pursuing acting. He says, "My love for acting and singing comes from watching musicals when I was younger and also from watching plays."
The things that Brody enjoys most about acting and singing are that fact the he is able to show off his charisma, talent, and uniqueness. When asked what he has learned over the years from singing and acting he said, "The thing I learned over the years was that you have to put in a lot of time and devotion to do well because if you don't then you are setting yourself up to fail and not being the best you can be." Brody wants to continue to remain in choir and also continue to act in the musicals all throughout high school.