Club Spotlight: Wilderness Club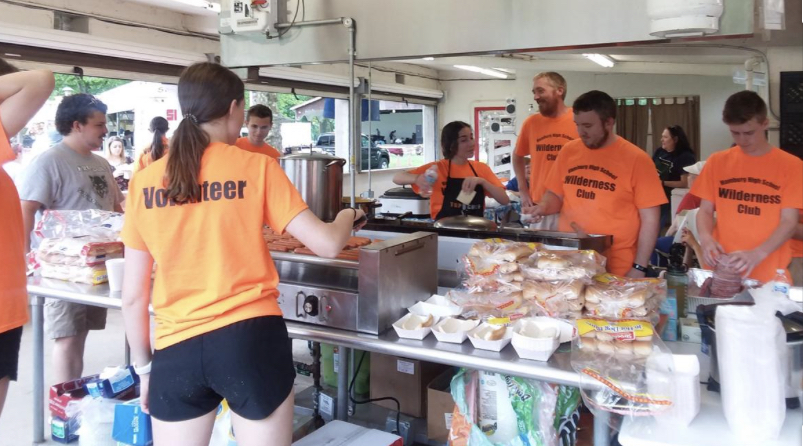 Wilderness Club is one of the many clubs at the high school that students love to be involved in. The club meets on Club Day B and its advisors are Mr. Brown and Mr. Hetrich. Like many clubs, students ranging from freshman to seniors are allowed to join and participate in activities. Wilderness Club does not only go on trips that involve the outdoors. It is much more than that. If a student is involved in Wilderness Club they are also involved in their community. 
Wilderness Club participates in many activities. The Wilderness Club made their debut for volunteering by helping set up, participate in, and tear down for the King Frost Parade. They will also be helping with the Hamburg Carnival which is one of the seniors, Elaina Koller's, favorite events. She likes working the carnival because "not only is it a fun time for her and her friends but she also has the ability to see how much the community enjoys the event." The club also participates in fundraisers. For example, earlier this year, the club members sold sandwiches in order to help themselves pay for trips associated with the club. They have many future events planned, which include the club potentially going on several hikes and hopefully going on their annual River Float trip. Senior Tori Rhoades is "looking forward to the River Float the most due to all of the great things she has heard about it from Wilderness Club members that went years before." Unfortunately, not enough members participated last year in order for the club to go.
Wilderness Club members love that feeling that they are making a difference and wish that many more students would join the popular club.