The National Honor Society hand makes blankets for Safe Berks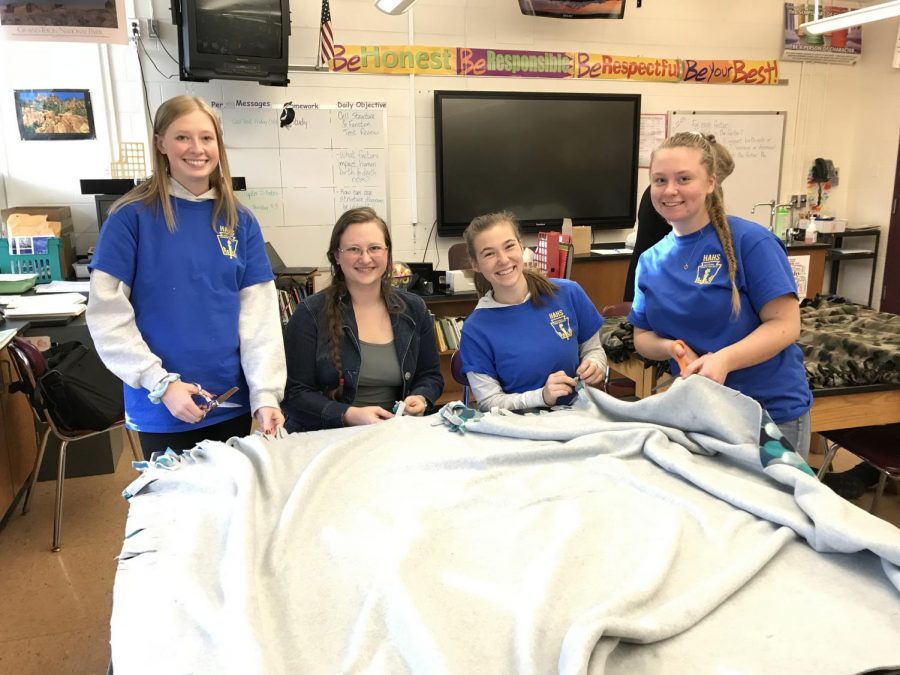 The National Honor Society is an organization of some of the best and brightest seniors at Hamburg Area High School, but the actual purpose of the group is sometimes lost. The NHS is a group of academically excellent students who also have a lengthy list of extracurriculars, and they do community service projects every month throughout the school year. In September, there was a trash-collecting activity at the Hamburg Park, there was Trick or Treating for UNICEF in October, and now, the most recent activity in November was making fleece blankets for Safe Berks. 
The inspiration for this project came from a non-profit called Project Linus, "which provides homemade blankets to children in need" according to NHS president Tamandeep Saggi. The organization inspired their own take on the idea, also giving blankets to adults through Safe Berks.
The project started out as just an idea thrown out by treasurer Lauren Shebby, but after an all-member meeting, a vote was taken, and Project Linus was the most voted project. It was then a matter of gathering the materials. The blankets were comprised of two pieces of fleece cut into strips at the edges and tied together. The fleece was accumulated through generous donations and purchases by the members and others outside of NHS. 
The blankets were trimmed and prepped during eighth periods by a few members, and then after school on Thursday, November 21, the organization congregated in advisor Mrs. Bucheit's room to tie and fold all the blankets to get them ready for Safe Berks.