Maddy Furry explores art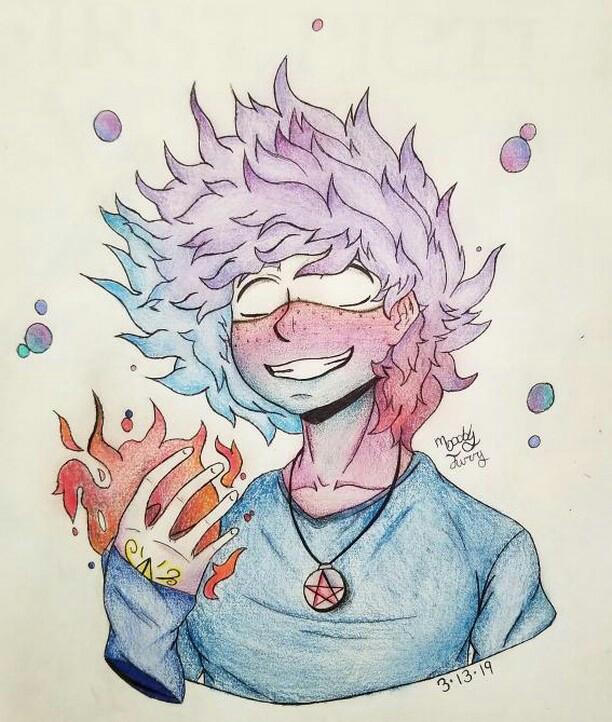 Erin Furry, Pinnacle Senior Ads
April 12, 2019
There are many ways to create art and Maddy Furry takes that to the extreme. A junior here at Hamburg, Maddy has been drawing since 2014 when she found that her friends loved the art she drew for them. She then decided that art would be a great thing to do with her life and has been honing her skills since. She says that art means a lot to her, it lets her be creative, and allows her to show others what she can do. She likes to create art digitally, traditionally, and has been in ceramics the past two years and studio art the past year here at Hamburg. She explained that traditional paper and pencil is her favorite way to draw though.
One of her drawing inspirations is Draw With Jazza, A Youtuber, who draws, paints, and works digitally. She explained that his art is amazing and it has influenced hers in many ways. Maddy also stated that her artwork has greatly improved since 2014 and she is excited to see it further progress. Her favorite piece she has created at the moment is one with lots of color and an original character. (Art Pictured)
Maddy explained that she would love to dedicate her life to art. She said that she plans on going to an art school to learn more and find her profession in the art field. She explained that being an art teacher or a tattoo artist are jobs she is looking into. Art being such a broad field, Maddy said she will find her place somewhere.