Alumni Spotlight: Colton Nester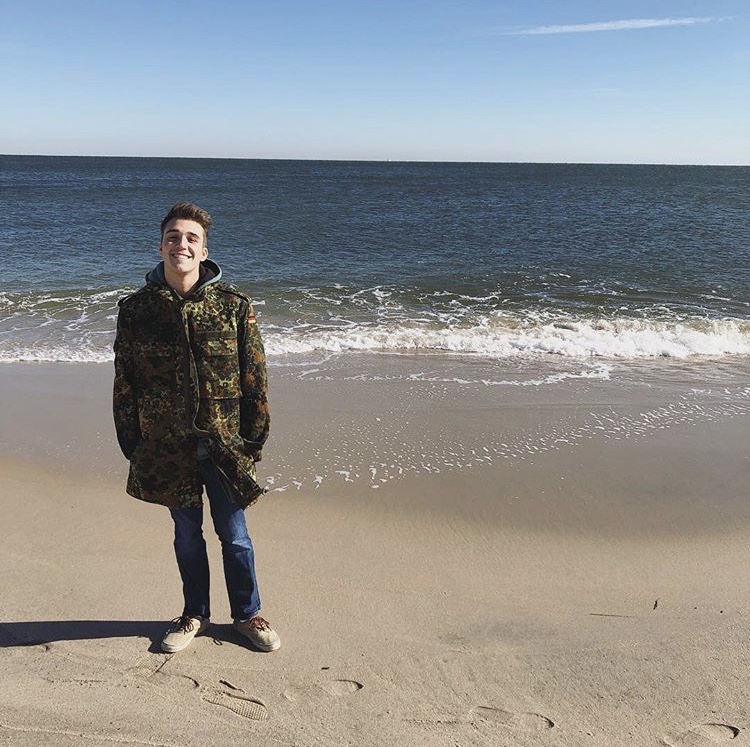 Currently enrolled and attending Delaware Valley University, Colton Nester continues his science-oriented career path, majoring in microbiology and biotechnology. Delaware Valley, or DelVal for short, is a private university in Doylestown, Pennsylvania. With an acceptance rate of only 69%, DelVal enrolls approximately 1,800 students on its 570-acre campus. In the future, Colton wishes to be a lead researcher specializing in antibiotics and probiotics for the CDC or manage a microbiology department for Eurofins Pharmaceuticals or Bayer Pharmaceuticals.
During his high school years, Colton participated in track from seventh grade to sophomore year. In addition, he was a writer for the Hawk Happenings newspaper for Hamburg Area High School. He was also nominated for Snow King by the junior class in 2016. Colton was also given the Rotary Youth Leadership Award by the Hamburg Rotary Club.
Reminiscing on his classes, he says, "My favorite classes in high school were AP Biology, Infectious Diseases, and Anatomy and Physiology." Impressively, Colton also completed four years of German classes with Frau Stevens. He also took AP Comparative Government.
Colton always had a passion for traveling and learning about other cultures. He would love to travel to Sweden and experience life there. Fascinated by Russia as well, he learned the Russian alphabet and occasionally listens to Russian music to immerse himself in the culture. In his free time, Colton also enjoys skiing and would often go on Ski Club trips with Hamburg Area High School.
Since moving to college, Colton has joined a plethora of clubs, enabling to network and meet people with similar interests. He is in Biology Club, Animal Lifeline Club, Vaulting Club, Podcast Media Club, and the Apiary Society, which is essentially a bee club. He says the best thing about college is "being able to get things done on my own time and having the freedom to be an adult and make my own decisions." However, he does admit that he misses his "friends, teachers, and the little studying required for classes in high school." Colton also claims to miss the simple routine of high school.
All the hard work Colton did in high school helped him get into the school he wanted, giving him the opportunity to pursue the career he wants. Despite not always liking his classes, or always having perfect grades, he worked through adversity and completed his AP courses, which helped him later on. Once in college, joining clubs allowed Colton to meet more people that he could relate to and enabled him to feel more at home at a place that was initially foreign. Although Hamburg misses Colton's comedic and positive spirit, it is reassuring that he has found a home in Delaware Valley University and will continue to succeed in his endeavors.