Riverdale Review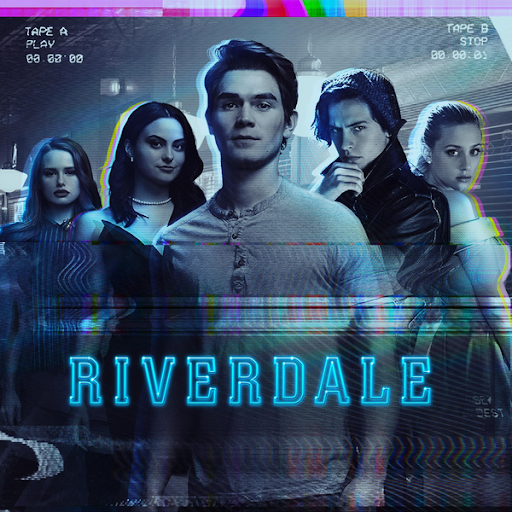 Abby Wahl, Pinnacle Student Life Editor
January 31, 2023
Riverdale first premiered on the CW Network in January of 2017 and began with a head start of positive reviews. It was produced, written, and directed by Roberto Aguirr-Sacasa, a Mexican-American play writer from Washington D.C.The show follows four high school students going through their teenage years and getting wrapped up in all sorts of trouble and mystery. Betty cooper (Lili Reinhart) is an intelligent blond who usually puts her hair up in her iconic ponytail. Jughead Jones (Cole Sprouse) is a dark-haired loner boy who grew up "on the wrong side of the tracks," as he likes to say. Archie Andrews (KJ Apa) is a jock/musician redhead boy next door. Veronica Lodge (Camila Mendes) is a dark-haired new girl who grew up in New York. 
     I believe I started watching this show in 2021, when I was given permission. I really enjoyed the first season of the show. It was full of excitement and thrill. One character (Betty) has feelings for another character (Archie), but Archie does not reciprocate those feelings. Betty is hurt by this but then finds comfort in someone else, her soon-to-be boyfriend, Jughead. Veronica is new in town and is just becoming friends with the other three, but is already catching Archie's eye. 
     The other seasons add to the mystery as Betty becomes an FBI agent, Archie becomes a boxer, Jughead becomes a writer, and Veronica becomes a businesswoman.
     Personally, I did not like the sixth season very much. At the end of season five Betty and Jughead split up, and at the beginning of season six Archie and Betty begin a relationship. I do not like Bety and Archie together, which is an opinion I have grown by watching the whole series. I do not think they are good together and I believe Betty should be with Jughead and Archie should be with Veronica. Many other mysterious things happen in season six and we learn a lot about the past of Riverdale. We are shown the ancestors of people in the present and we are also shown the future at some points. Overall, season six is pretty well done when looking at the plot. 
     I really like this show overall, and I believe it is an excellent and binge watching show. This show is so crazy, it is addictive. If someone were into mystery, fun, and thriller, I would definitely recommend Riverdale to them. 
     For more information on Riverdale, visit: https://www.imdb.com/title/tt5420376/ and https://en.wikipedia.org/wiki/Riverdale_(2017_TV_series)