Students use relaxation apps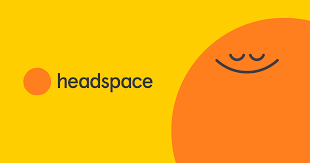 In high School students use different apps to create relaxation during the school day, which could range from different sounds, music, or games. Hailey Quinn, sophomore, uses the relaxation app Headspace. This app is free to everyone so it would be a good opportunity to try it out if you are struggling. There are different features that people could use to relax, but Quinn states, "The voices are relaxing along with the guided sleep lesson that helps me fall asleep." When having issues relaxing or sleeping, finding an app that helps with that is relieving and should be spread around for everyone to use. 
     Another sophomore, Breanna Lillington voiced, "When I am trying to relax, listening to music on Spotify it always helps." Spotify has a prescription that you can buy, but you can also listen for free with ads. Lillington expressed, "When in a stressful situation Spotify helps me listen to music of all kinds and positive podcasts." These podcasts have all different types of positivity that helps motivate someone. 
     Ultimately there are many different resources that can help relax people and these apps should be available to everyone. The Headspace app would be most beneficial for when you are falling asleep at night, because of the noises and guided sleep lesions they offer you. On the other hand, Spotify you can listen to anytime of the day, especially music. Whereas,the podcasts on Spotify would be good for the morning when you might need some positivity to get your day rolling. All these options are good throughout the day to relax your body and mind.