Student Spotlight – Hailey Quinn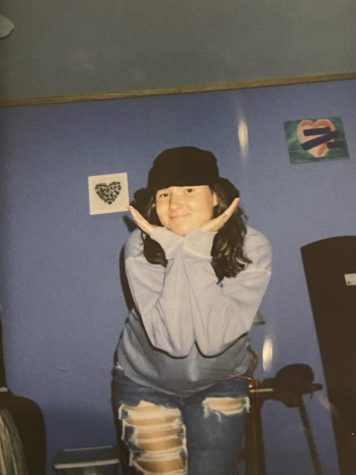 Hailey Quinn, a sophomore at Hamburg Area High School, plays the flute in band and Tri-M. She takes all honors classes and is in HEP, and she is also a lab helper for Mrs. Farina. Her favorite subject is "World Cultures, because it's interesting to learn about the world and its history." On the other hand, her least favorite class is gym. She says, "I'm built to play an instrument not to play sports." While she says she is not built to play sports, she played soccer for seven years but quit because she fell out of love with the sport and did not like being so competitive. Extracurricular activities she is involved in is the Big Brother – Big Sister Program which is to help elementary or middle school students with schoolwork. 
     Hailey is involved in many things but still has time for her own personal hobbies which include painting, reading, playing with her dog Simba, and taking her dog for walks. Since Hailey is in concert band, she is looking forward to the High Notes Festival this year. The High Notes Festival is a concert type competition, where the band and choir perform and get judged and feedback on their performance.
     Hailey is a great person to talk to and is sociable. With these great qualities she met her best friend Amelia Gassert. They met in second grade and became close friends in fifth grade. Amelia says that Hailey stands out from others because "Hailey is intellectually advanced, and no matter how smart she is and knows she is, she will still always help people." She is very intelligent and will help anyone that is having trouble with school work. 
     Hailey is an exceptional student and has many goals for the future. Next year she plans to take on all AP classes and eventually go to college. In college she wants to study in the science field. She is leaning towards meteorology or anthropology. Some advice from her is "Stay organized, Keep track of assignments, if you do not understand something don't be afraid to ask." and "Make sure to have fun. You are in your youth, make sure to have fun because you're only young once."