Tammy Saggi: proactive about her future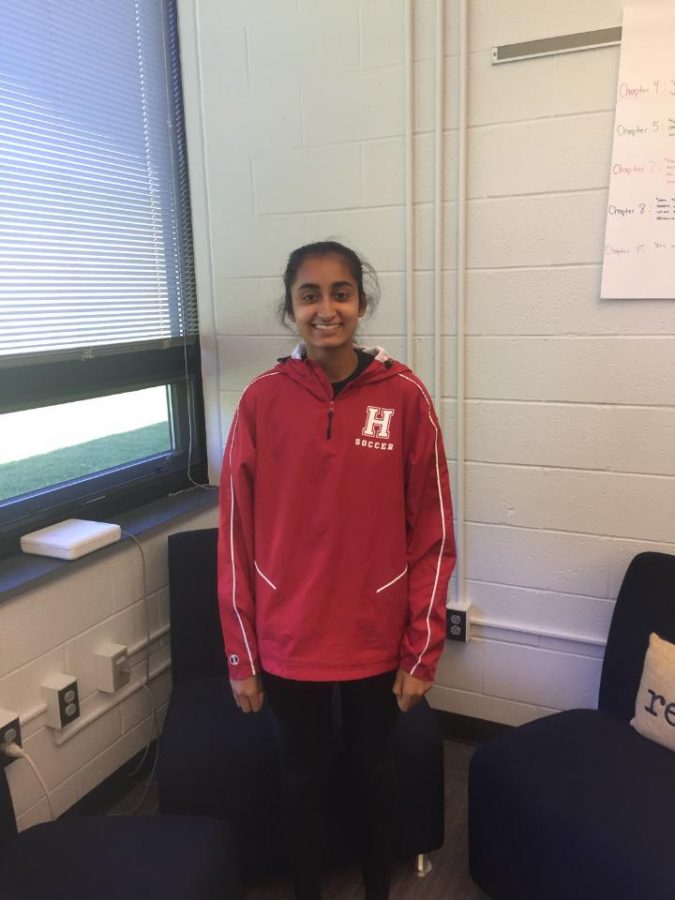 The future is something on the forefront of every senior's mind this year, and few are prepared for it. Tammy Saggi, however, is already diving headfirst into her career in the medical field by taking part in the Medical Health Professions program. Within the program, students attend classes at Penn State Berks and the Reading Hospital School of Health Sciences during the week, and on Fridays, they shadow at the Reading Hospital. The purpose is to give outstanding students an opportunity to get a jump-start on their career. 
Tammy described all that she has seen and done so far within the program, including her application process. The program has doubled their student amount to 40 this year, allowing for more kids to gain access to the opportunities the program provides. During the application, Tammy described the extensive amount of work put in just to apply. The application required "basic information about yourself, writing an essay on a given prompt, sending PSAT, SAT, and ACT scores… , sending Keystone scores, sending your transcript, sending your attendance record, and getting a counselor recommendation letter along with two teacher recommendations," proving the amount of commitment to be a part of this program. 
Once accepted, classes begin immediately, at the two campuses far away from Hamburg Area High School. The courses she takes are difficult (Introduction to Bioethics, Chemistry, Medical Theory, and Anatomy), and she commented that they were "harder than what [she has] experienced before," though she also stated that the material was easy for her to comprehend. The Reading Hospital shadow days have yet to begin, but she already has her hands full with all the college assignments. 
Now, Tammy will be starting five steps ahead of her peers once in college, since she is able to transfer her credits to whatever campus she decides to attend, and she is more prepared to begin her life in the medical field. One of the main benefits, according to Tammy, was that she will "end up learning around 300 medical root words, which will allow [her] to define close to 1,000 medical words," a huge advantage when starting medical school. So while most seniors are worrying about which colleges to apply to, Tammy is already five steps ahead, preparing for her most likely successful career in the medical field.