Teacher Spotlight: Miss Heckman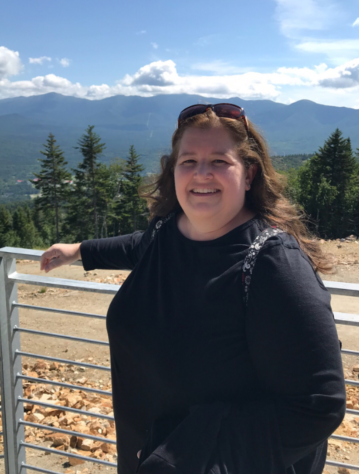 Miss Andrea Heckman has been a math teacher at Hamburg High School since 2007 and earned her Bachelor of Science in Education, Secondary Mathematics degree from Millersville. According to Miss Heckman, Millersville gave her a sense of home when she set foot on the college campus. She loves all the different people she met and the friendships that were created from it. Miss Heckman began her teaching career in 1995 after completing her student teaching at Penn Manor High School in Lancaster County. From there, she was a long-term substitute for six months at Cedar Crest High School and taught at Oley Valley from 1996 to 2007 before getting a job in Hamburg. 
     She has always wanted to be a teacher and originally thought elementary education but that changed because of her junior-year trigonometry teacher, Mrs. Adams. Miss Heckman was approached by Mrs. Adams and inquired about her future career plans. Mrs. Adams was responsible for the teacher Hamburg knows and loves in our math department. "I have always liked teaching new things to people, and I especially love the "aha" moment that appears in a student's eyes when they understand a math concept that they previously didn't understand.  The "aha" moment is a real thing in math, and it lets me know that I have taught the topic well," Miss Heckman commented when asked why she loved teaching math. 
     Miss Heckman choose to come back to Hamburg because this is where she graduated high school in 1991. She loves running into people she went to school with, family members, and former students. She likes being connected to the town. 
     Miss Heckman's family is extremely close and sees each other often. Her parents, sister, brother-in-law, and niece all live close by. Miss Heckman lives with her 12-year-old beagle and border collie mix named Brownie.