Food lovers devour Valentine's Day treats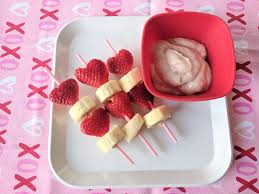 As Valentine's Day approaches, many festive individuals scour the internet for Valentine's Day treats. Themed desserts are appealing to fun singles and adventurous couples alike. The benefit of cooking and baking on a holiday like Valentine's Day is that there is lots of room for creativity and flexibility to suit even the ficklest of people.
For those who prefer saltier and more savory treats, chocolate-covered pretzels may be their new favorite dessert. Chocolate-covered pretzels may easily be purchased at the nearest grocery store but may also be easily made at home with pretzels, any chocolate desired by the consumer, and perhaps Valentine's Day sprinkles for fun. Similarly, a Valentine's Day snack mix can be achieved by a mixture of Chex, pretzels, popcorn, and colored marshmallows and candies of the user's choice.
Anyone with a sweet tooth is likely to enjoy Valentine's Day treats more than any other individual. For something simple, some may enjoy heart-shaped Rice Krispies Treats. To make them more festive, they can be drizzled in white chocolate or covered in pink frosting. Brownies are also another popular dessert and can be made for the special day by cutting them into hearts or using a cut out to shape them. Make them more exciting with colored frosting or sprinkles.
For those holding onto their New Year's resolutions of health and dieting, there are plenty of fun Valentine's Day snacks for the calorie counters. Consider making fruit kabobs with heart-shaped bananas, strawberries, and any other fruits. Banana pops can also be a cute treat for Valentine's Day. Half of a banana will go on each skewer, then will be dipped in Greek yogurt. Sprinkles of any kind or color may be used to decorate the skewers. Then, they should be placed in the freezer to harden.
 There is rarely a better way to celebrate a holiday than by making special treats to share with friends and family. Snacks are a great way to start a conversation and bring people together. Celebrate Valentine's Day on February 14 with the ones you love and invite them to try one of the treats you made yourself.