NHS sells Yuda Bands for Leydy's education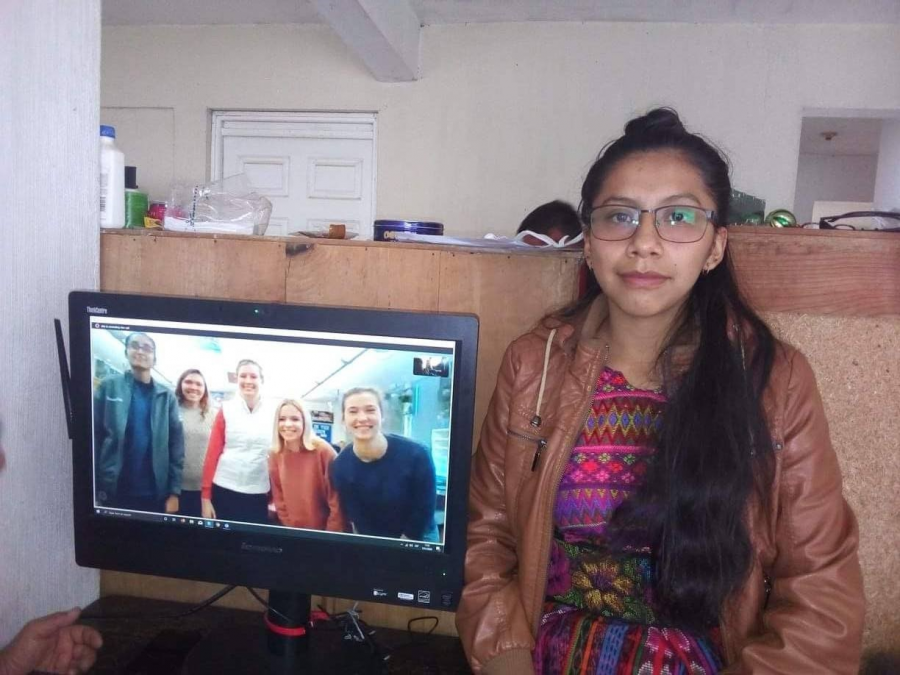 Abigail Behm, Pinnacle Faculty/Staff Editor
January 16, 2020
NHS members launch into the new year by sponsoring the education of student Leydy from Guatemala through selling Yuda Bands. Yuda Bands is an international organization selling handmade bracelets in order to fund the education of a student from Guatemala or Zimbabwe. NHS Secretary Quinn Holl describes the fundraiser as "tied to education [which]… is very important." First, the school chooses a student to sponsor. After a Skype call with the student, bands are shipped to the partnering club to be sold and the funds sent to the sponsored student.
Selling the Yuda Bands for $7 per bracelet, the fundraiser took off after the bracelets were received Friday, January 10. A teacher's day the following Friday allows teachers to don a Yuda Band in place of donating $5 to wear jeans, another fundraiser run by the Hamburg Area High School. "They come in a variety of colors," Holl describes. "Each one has different shapes and many different animals." When asked which type she preferred, Holl explained "I personally like the ones with the Yuda Band symbol. It represents what the Band stands for and the cause I am donating to."
This international effort to make education available to all people is critical in any walk of life. Especially in an academic environment such as high school, sometimes it is forgotten that not all children have access to education. One of the best parts of the Yuda Bands project is that it "involves everyone," Holl attests. From students to teachers, HAHS has exploded with Yuda Bands. A sense of camaraderie created through donating to a shared cause brings together students and staff alike as the school as whole works toward funding Leydy's education.
Especially putting a face to the name via Skype, NHS members were more determined than ever to put forth the maximum effort for Leydy. It is for that reason that the Yuda Band coordinators organize Skype calls and pairings for each potential recipient. The money goes toward a scholarship fund which includes several programs geared toward enhancing education and expanding the knowledge of students who would not have otherwise had the opportunity for an education. "Education opens the door to so many possibilities," Holl emphasizes. "I am excited that NHS is contributing toward giving Leydy an opportunity to pursue her passion." In the face of the basic right to education, money seems like such an insignificant barrier, which is why the NHS is joining the movement toward making education a globally attainable tool starting with Leydy from Guatemala.
For more information on Yuda Bands, visit https://www.yudabands.org/.