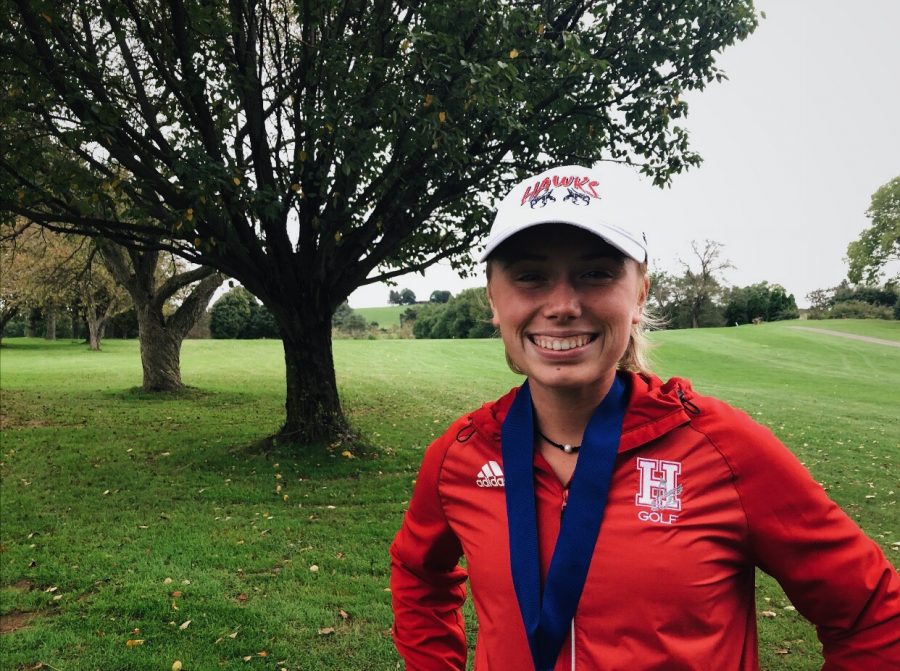 Alyson Rentschler is a senior at Hamburg Area High School and is 18 years old. Alyson used to play softball, although a different sport sparked Aly's interest, golf. Golf is Alyson's passion, and Alyson describes golf as being her "safe place."
"Golf lets me sit back and do what I love the most. Golf gives me a sense of mind and allows me to relax and be myself. I have high confidence in how I golf, and I cannot thank my dad enough for always pushing me to be my greatest. Whether it is getting up at 6am for early practice, or spending my entire day at a golf tournament, my dad and mom are always there by my side to cheer me on," states Alyson.
After a long and tough choice, Aly finally decided on the college that felt most like home to her: Alvernia University. Alvernia is a small school located on the outskirts of Reading, Pennsylvania. Alyson mentions her favorite part when she visited Alvernia was, of course, the golf program and the school itself.
"It just feels like home to me. The golf coach has been wanting me for quite a while now, and I am so glad I finally considered it. It is far enough that I can still experience college itself, but not too far away that I can still come home and see my family and friends whenever I want," describes Alyson.
Alyson states that she is very excited about meeting new people and starting all over with new faces. She also mentions that she is excited for golf season to begin and to compete against others to improve her golf game. Overall, Alyson is most excited about getting out of high school and starting a very exciting chapter in her life. Go Golden Wolves!